The Role Massage Therapy Plays In Rehab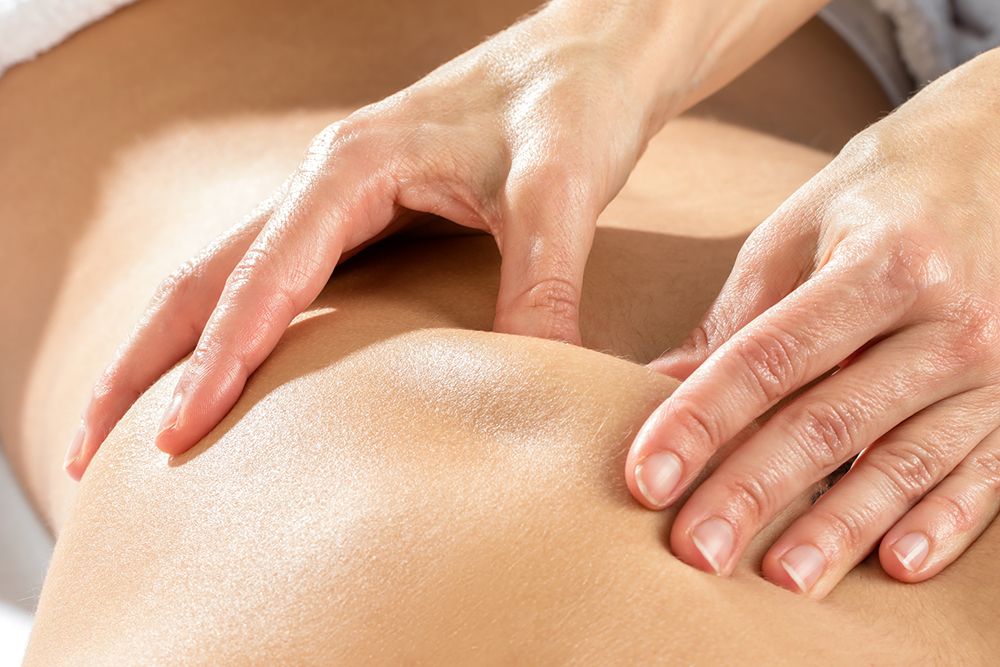 There are countless benefits of massage therapy. To name a few, it creates body
awareness, pain relief, improves range of motion, and promotes tissue regeneration improving
healing time and reducing scar tissue. Massage also reduces muscle spasms, post-surgery
adhesions and swelling and releases endorphin's which is the body's natural pain killer is.
Massage therapy, is actually a combination of several different techniques. The overall point of
massage is to help muscles relax and relieve tension in the body with a combination of hand
strokes and gentle oils. Frequently a therapist will have relaxing music or gentle sounds to help
the patient relax more.
A trigger point is a tight area within muscle tissue that causes pain in other parts of the
body. Trigger point massage therapy is specifically designed to alleviate the source of the pain
through cycles of isolated pressure and release. In this type of massage for trigger point therapy,
the recipient actively participates through deep breathing as well as identifying the exact location
and intensity of the discomfort. Swedish massage therapy is the modality that comes to mind
when most people think about massage. As the best-known type of bodywork performed today,
one of the primary goals of the Swedish massage technique is to relax the entire body. This is
accomplished by rubbing the muscles with long gliding strokes in the direction of blood
returning to the heart. But Swedish massage therapy goes beyond relaxation. Swedish massage is
exceptionally beneficial for increasing the level of oxygen in the blood, decreasing muscle
toxins, improving circulation and flexibility while easing tension. Deep tissue massage therapy is
similar to Swedish massage, but the deeper pressure is beneficial in releasing chronic muscle
tension. The focus is on the deepest layers of muscle tissue, tendons and fascia. Sports massage
therapy is geared toward athletes. The particulars of the sports massage technique are specific to
the athlete's sport of choice. Sports Massages focus on areas of the body that are overused and
stressed from repetitive and often aggressive movements.
For any questions, comments, or concerns please contact us here at Comprehensive Health
Orlando.